What is an EPC and do you need one?
- November 6, 2017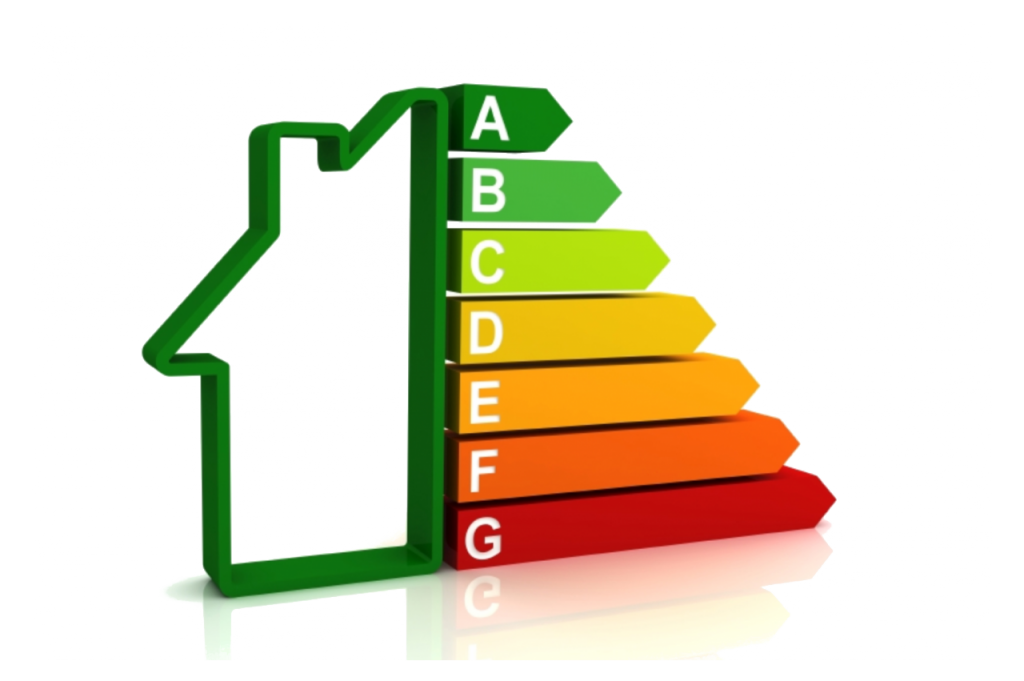 An EPC is needed for every home that's rented out, bought or sold in the UK, but do you know what an EPC is, how much an EPC costs and which information is displayed on an EPC? Here at Space Photo, we're here to provide you with all the information you need to understand EPCs with ease.
What are EPCs?
Energy Performance Certificates are made up of two different parts, with the first part consisting of a grade from A to G, which is awarded to your property depending on how energy efficient it is. A is given to the most energy efficient properties and G is extremely inefficient. D is generally considered to be the score of the average British home.
The other part of your EPC will give you suggestions about how to improve the energy efficiency of your property and save money at the same time, such as buying energy saving light bulbs, draught proofing, replacing your boiler and insulating your loft.
The certificate will also give you an estimation of the grade your property could achieve if you implemented all the changes suggested. For example, whilst your property may currently be an E, you could improve that and achieve a C. You're not obliged to implement the suggestions listed in your EPC, but they will save you money in energy bills and help you to attract buyers if you're planning to sell your home.
When are EPCs needed?
Generally speaking, an EPC is needed whenever you decide to put your property on the market or let it out. Certain Graded properties are exempt, however, as you're unable to implement changes such as installing double glazing.
EPCs have been legally required in England since 2008, so if your property has been let out or sold after that time, it will have one. EPCs remain valid for 10 years, so you don't have to worry about constantly purchasing a new one.
How much do EPCs cost?
There's no single cost for an EPC and they vary in cost based on a variety of different factors, such as the number of bedrooms your property has and what kind of property it is. Price usually varies a lot depending on the area in which the property is located.
To find out how much an EPC from the team at Space Photo will cost you, simply give us a call on 07717 153 884. We'll arrange to visit your home and deliver the EPC as soon as possible to you. We regularly work with estate and lettings agents, and will pass on your EPC to them as well, if necessary.
Rules on EPCs for landlords
April 2018 will see changes brought into law that require landlords to ensure all the properties they let achieve a minimum of an E rating on their EPCs. Unless your property has an accepted exemption, you could be fined as much as £4,000 if your property fails to meet the minimum energy efficiency requirement.
Tenants have also been able to seek permission from their landlords to undertake energy efficiency improvements on their privately rented property since April 2016, making EPCs valuable to both landlords and tenants.
Who carries out EPC assessments?
Accredited domestic energy assessors are responsible for issuing your EPC, although when you put your property on the market to sell or let, your agent will usually arrange your EPC assessment on your behalf.
Here at Space Photo, we regularly work with homeowners directly and major high street letting and estate agencies and understand the importance of conducting your EPC assessment quickly and efficiently.
Which buildings are exempt?
Earlier we mentioned that certain listed buildings are exempt from requiring an EPC when put on the market or let, but there are a few other buildings where EPCs are not required, including:
Holiday accommodation rented out for less than 4 months of the year, or holiday accommodation let under a Licence to Occupy.
Places of worship
Temporary buildings that will be in use for two years or less
Standalone buildings with less than 50 square metres of useful floor space, provided that it isn't used to offer residential accommodation for one household.
Non-residential agricultural buildings, workshops and industrial sites that use little to no energy.
For more information about Energy Performance Certificates and the benefits they offer, as well as booking in your EPC assessment, call the team at Space Photo today on 020 3287 6610 or email general@spacephoto.co.uk.