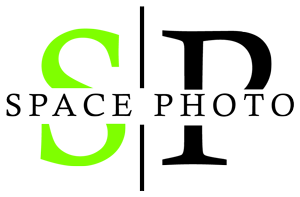 Property marketing solutions
What do you do?
Property Photography, Floor Plans, EPC, 3D Virtual tours and Measured House surveys in London and surrounding areas
Who are your clients?
Our clients are Estate Agents, Private Landlords, Corporations, Developers and Architects.
Why I need your services?
Property marketing is crucial in this age when everything moves online. Interested parties need to be able to visualize themselves in the space – and easily identify and assess the core features in a brief and clearly expressed manner.
How you can help me?
We will save your time and serve your needs, create comprehensive property and project marketing material that inspires whoever you are an estate agent, landlord, architect or a developer, allowing you to accurately envision the nature and attributes of the property.
Why Choose SpacePhoto?
We are more than just a real estate photographer in London.
We are a team of 16 professionals from property photographers, floor planners, property surveyors, and domestic energy assessors, no aspect of your property is left uncovered.
Complementing our technical team we have dedicated office administrators and office managers who will work in tandem to ensure that you receive excellent service.
We are well known for:
Customer satisfaction
Competitive pricing
Fast turnover
Long working hours – (Open 6 days a week, 9 AM – 7 PM)
Covering All London and surrounding areas – (Within M25 at a fixed price)
Free key collection (Within a 3-mile radius from your office)
Our work in residential and commercial properties
What's new?
3D virtual tours – Employing cutting-edge techniques, we create breath-taking Virtual Reality that accurately conveys your property.
3D virtual tours are compatible with leading property websites, including Rightmove and Zoopla and can be easily embedded to any website or uploaded as a Google Street view. We use the very latest cameras with built-in infrared lasers that will capture a 3D model of your property, complete with accurate measurements.
Tell me more about Measured house surveying?
As building surveying specialists, we are well-versed in preparing accurate plans for of existing properties or sites. As a 3D specialist in London, we have worked across the whole city and beyond creating Point Cloud to create an accurate 3D Revit models and 2D Auto CAD files for planning permissions and other use.
Read more