How to get your home ready for your property photographer
- December 7, 2017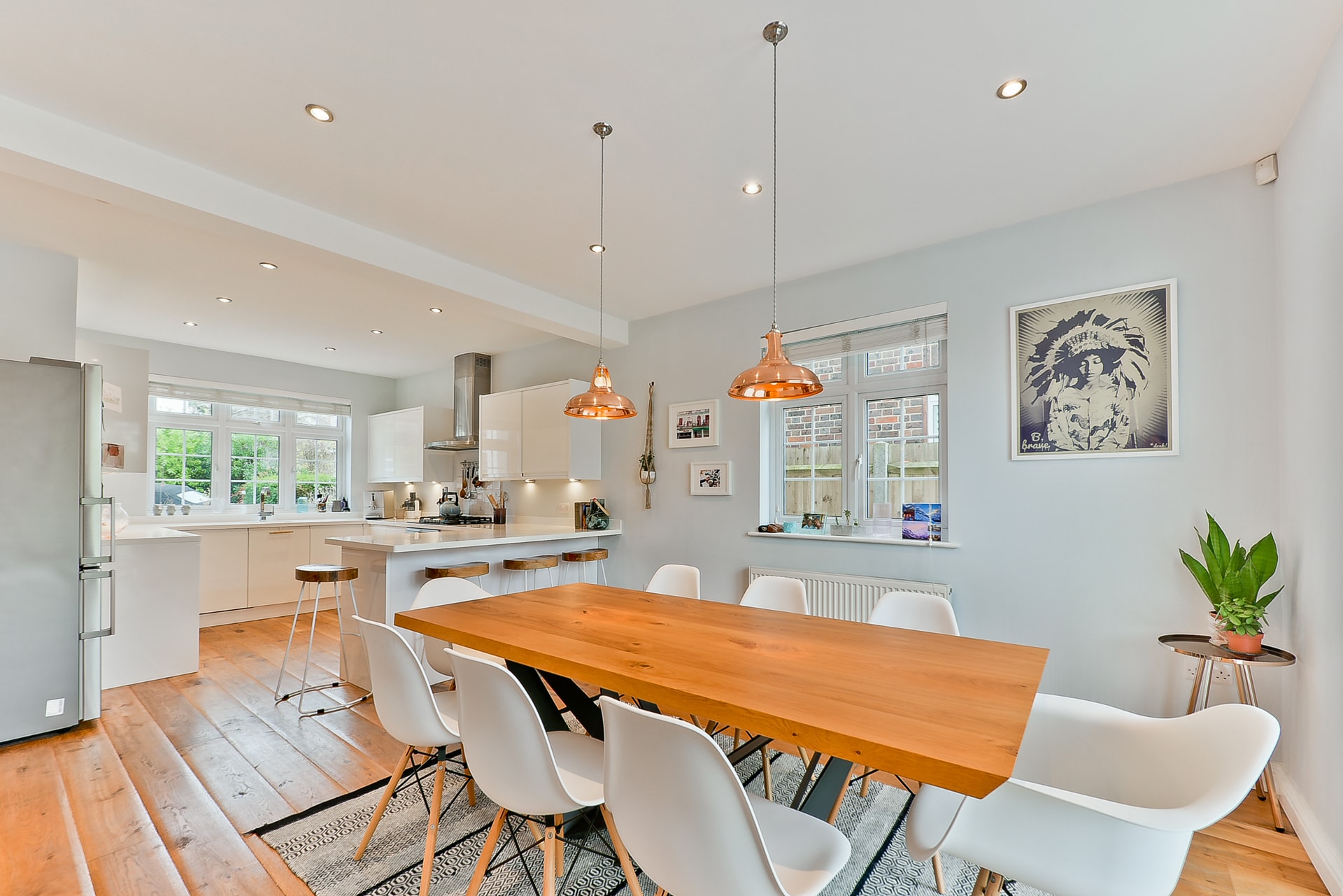 If you're looking to sell your home, the chances are you want to do everything possible that'll see you get a smooth and fast sale at a good price. Here at Space Photo, we work with a number of leading estate agencies and private individuals to help them cultivate the best possible first impression of a house or apartment. You may think viewers will get the first impression of your home once they visit, but in reality, you need to set a good first impression as soon as potential buyers see the property brochure for your house.
Here are 7 things you need to do to get your home ready for your property brochure and viewings to sell your home quickly and for a good price.
Spruce up your gardens and outdoor spaces
As well as the inside of your property, potential buyers will also be looking its exterior and judging it, so you need to get the outside looking great. It can be as simple as taking an afternoon to weed and mow your front garden, or you may want to go out and buy some affordable but pretty shrubs and flowers to add a splash of colour.
By giving the front door a new lick of paint, you instantly add to the kerb appeal of the property and make it seem like a warm and inviting place. Remember to keep your vehicle out of any parking space so your photographer can capture the best possible shot.
De-clutter your property
Whether it's the property photography for the brochure or an actual viewing, there are few things as detrimental to the good sale of a property than a house that isn't clean, neat and tidy. You need to ensure that every piece of clutter is removed from all surfaces and floors prior to your property photography being carried out.
Our team recommend putting things such as children's toys and stuffed animals into storage, as well as larger items that can make your rooms seem smaller and cramped. You may want to consider replacing them with items that fit your rooms well – especially in the case of furniture such as dining tables.
Re-paint and in neutral tones
We recommend before putting your property on the market, you get a friend to look around your house and give you an honest opinion about which rooms look a little faded and worn. You'll probably know these rooms need re-painting, but we also advise sellers to re-paint any rooms that currently boast bright and vibrant colours.
This is because lime greens, oranges and other such colours aren't to everyone's taste, and many buyers can be somewhat unimaginative. The property brochure and viewings carried out are significantly easier when the property is painted in neutral tones and can even get potential buyers to say a magical phrase like, "We could move in straight away".
Repair and deep clean
Everyone has a list of household DIY they've been putting off for years, but if you've decided to sell your property, now is the time to get round to it, and before your property photographers arrive. Whether it's fixing a cupboard door or a leaky tap, deal with it. Replace black grouting in your bathroom, and if your carpet is threadbare or can't be restored with professional cleaning, replace it.
Another thing to consider, is hiring cleaners to get rid of every trace of your pet with a deep clean. Pet's odours are only bearable to their owners and many people have allergies to our furry friends. You don't want your property to have a reputation for bringing people out in hives, after all.
Additionally, make sure your pets themselves are out of the way for the property photography and the viewings.
Give each room a clear purpose
You should leave each room with just enough furniture to convey its purpose in the property photography and the viewings. If your spare bedroom has become a general storage room, clear it out and transform it into a room where people can get a good night's sleep once more.
The kitchen is the most important room of any house, so ensure your worktops are empty for a sense of purpose, cleanliness and space. All cereal boxes, spice jars and even appliances such as toasters should be neatly placed in a cupboard.
Remember that the average viewer will look at eight properties before putting an offer in, so you need to make sure you don't lose a sale due to one bad room.
Make your home bright, light and fresh
For both your property photography and your viewings, you need to make your home as light and airy as possible. After location, the amount of natural light offers is the most important factor in viewings and sales so you need to have windows cleaned on both sides, replace all broken light bulbs (possibly with brighter bulbs) and hang up mirrors to make rooms appear both lighter and larger.
When it comes to your viewings, you need to honestly consider whether or not your property may have…unpleasant smells. Even if it's a 'not-too-bad' cooking smell, this can massively deter potential buyers. You need to not only mask the smell, but find the source of it and deal with it before any viewing (common smells are caused by clogged drains, bins and cigarette smoke).
Not everyone can have the smell of freshly baked bread or cakes, but freshly brewed coffee is inviting, as is burning pinecones if you have a fire and the weather is cool (in which case, you should put your heating on for every viewing, regardless of whether you have a fire or not).
Here at Space Photo, our professional team will work with you to capture the very best of your property. For more information, call us today on 020 3287 6610 or email general@spacephoto.co.uk.