Why Your Property for Sale Needs a Floor Plan
- July 14, 2017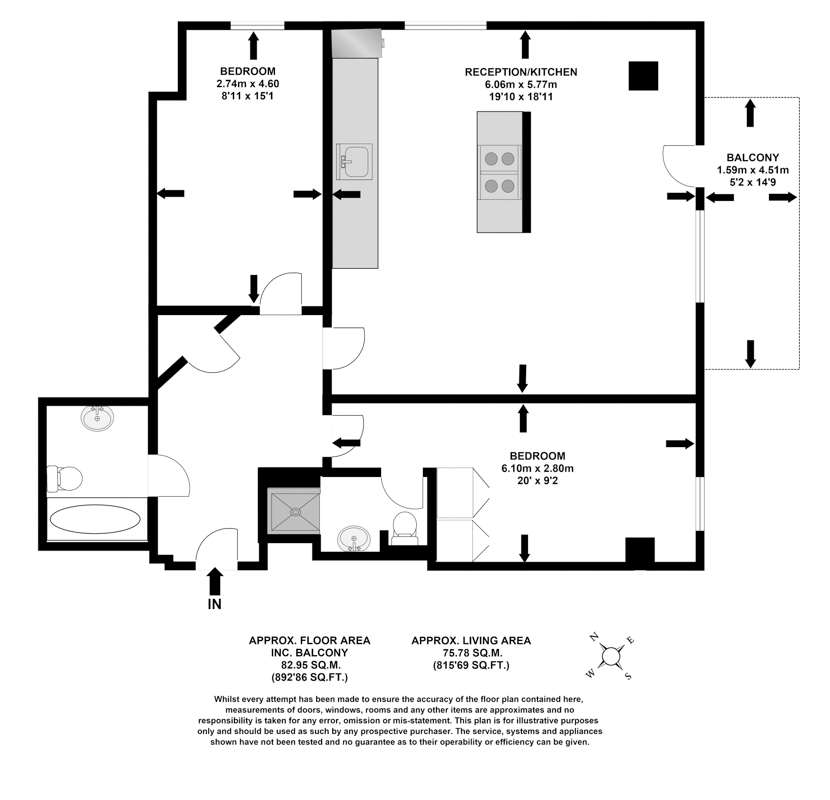 Depending on the estate agent you're selling your property with, you may find that there's no floor plan with your property details, but floor plans are incredibly useful in helping to make your sale a success. Along with property photography, floor plans help to entice people to come and look at your property and can make your home stand out from others on the market.
Here are three of the biggest ways floor plans can help you to not only sell your home, but sell it quicker and for a better price.
It helps buyers to piece your home together
When potential buyers are looking at your property photography, it can be difficult for them to imagine how different rooms fit together, particularly if you've moved out of your property and the photos were taken when it was empty.
Floor plans give people an easy way to see how the different rooms of your property fit together in the context of the whole house, showing them the 'flow' of the house. Additionally, floor plans will give potential buyers important information, including how much storage space your property offers, how many windows are in each room and the orientation of the space.
Between the floor plan and professional property photography, potential buyers will be able to 'make sense' of the property and therefore are more likely to book a viewing than if they didn't have this information.
Make your property memorable
The majority of potential buyers will be viewing multiple properties a day, never mind over the entire course of their property search, so you need to use everything possible to make your property memorable to them.
By including a floor plan in your property brochure, you help to keep your property fresh in the mind of potential buyers as the layout will remind them of walking through your property.
Floor plans included in property brochures also indicate a more professional estate agency, helping you to stand out for all the right reasons. Little details are highly effective at helping to sell homes, and floor plans are one such small detail that can make all the difference.
Let potential buyers imagine living in your home
It cannot be underestimated how important floorplans are, as they give potential buyers the perfect way to imagine living in your property and where all their furniture and possessions would go.
The trick to a successful sale is getting potential buyers to fall in love with your property, and one of the easiest ways to do that is to get them imagining that the property is their home. As your potential buyers will be imagining how their furniture fits into your property, this gives you a head start in helping them to see just how wonderful your property is for them.
Here at Space Photo, we're experts in generating informative floor plans of properties for property brochures. Whether you're an estate agency trying to market your vendors' properties or you're a private individual, you can rely on the team at Space Photo for a quick, professional and high quality service.
For more information about our floor plans, simply give us a call on 020 3287 6610 or email general@spacephoto.co.uk today.