Ways to Improve Your EPC Rating
- August 2, 2018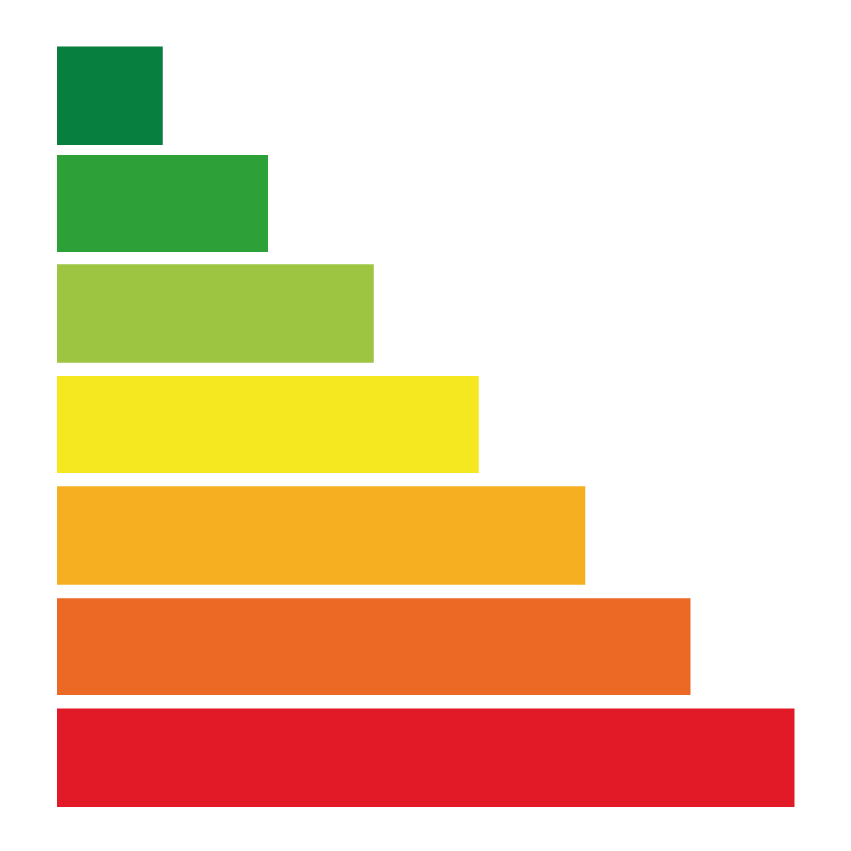 Why should you improve your EPC rating?
Your Energy Performance Certificate can tell you a lot about how efficient or inefficient your property is. If you're A rated, you're more than efficient, if you're drifting towards G rating then our tips could help you save money, reduce your inefficiency, and improve your EPC rating. Whether you're looking to improve your EPC rating to sell or because you want to reduce your ecological footprint, there's no harm in making some changes to help effective energy performance.
Tips to increase your energy efficiency
Here are some easy (and not so easy) ways to immediately improve your EPC rating, using a combination of these will guarantee dramatic results in your EPC assessment. However, just using one will still have an effect; giving you your first step towards energy efficiency:
Bulbs – simply replace normal halogen light bulbs with low energy bulbs; an inexpensive but effective way to increase that EPC rating.
Insulation – whether it's cavity wall insulation, roof/loft insulation or hot water cylinder insulation, this is one of the cheapest and most successful ways to improve your EPC by up to 10 points.
Heating controls – having the ability to control your heating may seem normal but older boilers don't have this option. Introducing a thermostat could save you heaps.
Replace old boilers – similarly, altogether replacing an inefficient boiler can get your EPC rating up, but at a cost.
Renewables – solar panels and wind turbines and help EPC efficient ratings.
Draught proofing
Sealing open chimneys
Double glazing installation
Use appliances with higher energy ratings
Old house high EPC?
If you have fallen in love with an older traditional home, or are trying to sell one, but the EPC assessment is causing issues, then there are some behaviours that you could either adapt to or recommend to potential buyers to improve EPC ratings:
Heat only one room at a time – historic buildings are designed to be heated by fire in one room only. You can adopt this attitude at set thermostats to only one room at a time, a strange but obvious way to conserve energy.
Insulation – always a cheaper way to improve your EPC, many older houses don't have this.
Simple insulation like rugs can be quite effective
Draught blocking – bigger older houses can be draining your EPC rating through the cracks
Maintenance – energy waste in old buildings can be caused by overdue maintenance; clearing out gutters and drains that make walls cold and damp will improve the house EPC, as well as fixing window panes, or installing double glazing.
How do I get my EPC?
Having a good EPC can be an important factor when potential buyers look at your property. With space photo you can order your house EPC via email or telephone, out EPC assessors will have your rating guaranteed next working day, however, same day appointments can be requested.
If you want your EPC rating today please don't hesitate to call us on 020 3287 6610 and speak to one of our EPC assessors, you can also contact us online by emailing us at general@spacephoto.co.uk for a prompt response on any EPC services.