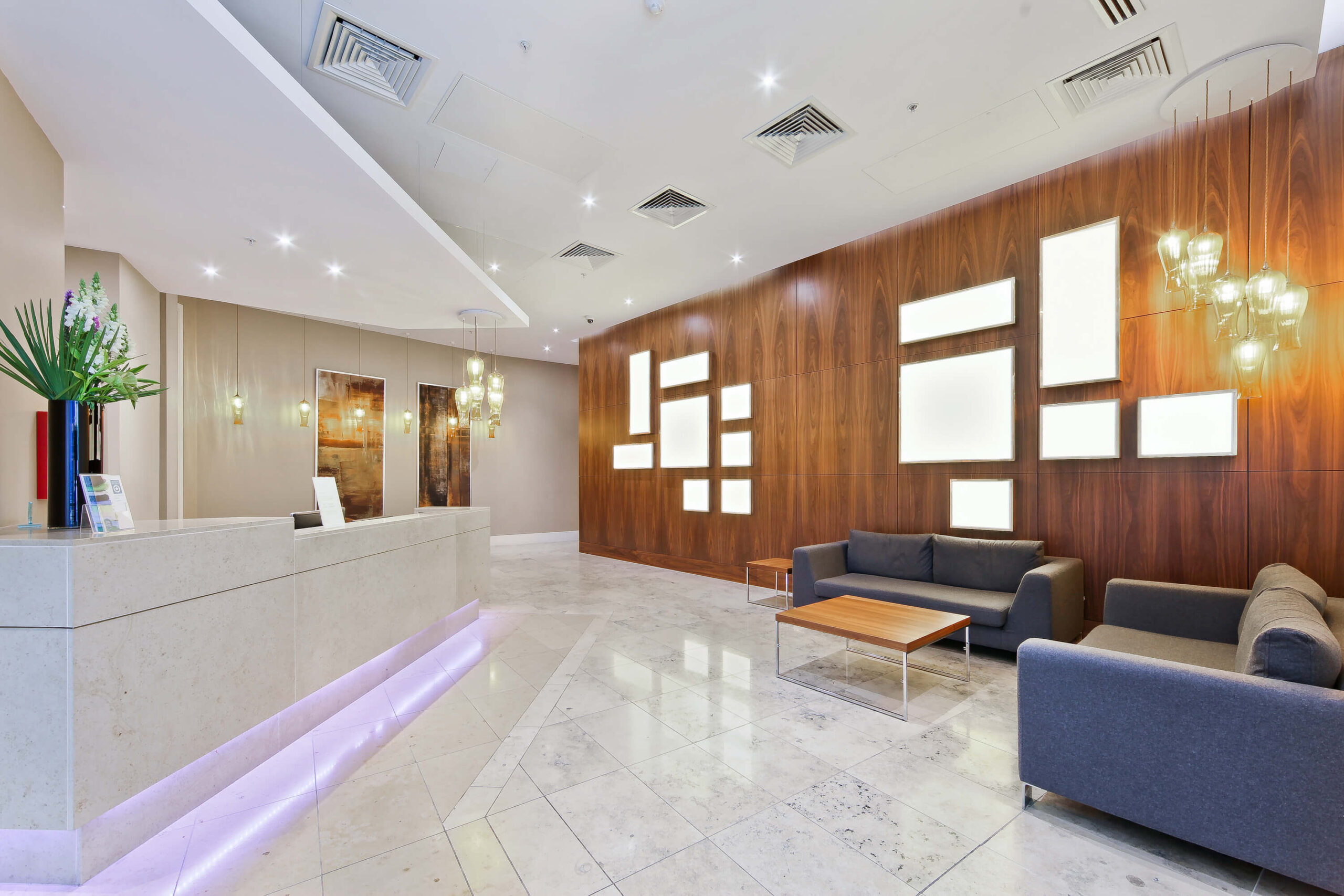 Commercial Photography
Competition amongst commercial property in London is relentless. Executed by skilled professionals, London property photography can cause a building to stand out for all of the right reasons. At SpacePhoto, this is what we do best.
London Commercial Photography for Every Sector
Commercial photography in London isn't reserved for those on the property market. In fact, London commercial photography is an effective marketing tool to be displayed on your company website, used in recruitment materials, and form an impressive backdrop to your brand campaigns.
The team of commercial property photographers at SpacePhoto have the unrivalled skill and experience to provide a comprehensive, efficient and on your part, effortless commercial photography service across central London and beyond.
From office blocks to hotels, shopping centres to hospitals and warehouses to factories, SpacePhoto's commercial photographers can tailor the service to achieve the exact purpose of your commercial property photography.
Commercial Photography with SpacePhoto – How We Work
To each commercial photography project, we bring our dedication, technical expertise and an acute eye for architectural and interior design. With this, we can promise you an exceptional portfolio of commercial photography.
SpacePhoto delivers only the very best in commercial photography, this is inclusive of our service and the end product.
The approach of our London commercial photographers is both meticulous and artistic, with their unparalleled appreciation of lighting and space and how the two interact.  No matter the scale of your commercial property, you can rest assured that our professional commercial photographers in London will capture your property at its optimal angles.
When you choose SpacePhoto you will benefit from:
A flexible schedule that works around you
A comprehensive commercial photography service
Experienced, professional and friendly London commercial photographers
A fast turnaround of commercial property portfolio – digital and hard copy
Get in Touch with SpacePhoto
We are determined to deliver an outstanding portfolio for your commercial property, whether it is in preparation for the London property market, or as an essential aspect of your marketing campaigns. With a wealth of experience and a friendly yet professional approach, our commercial photographers can achieve exactly what you need.
For more information about our central London commercial property photography, simply email us at general@spacephoto.co.uk or call 020 3287 6610 today.