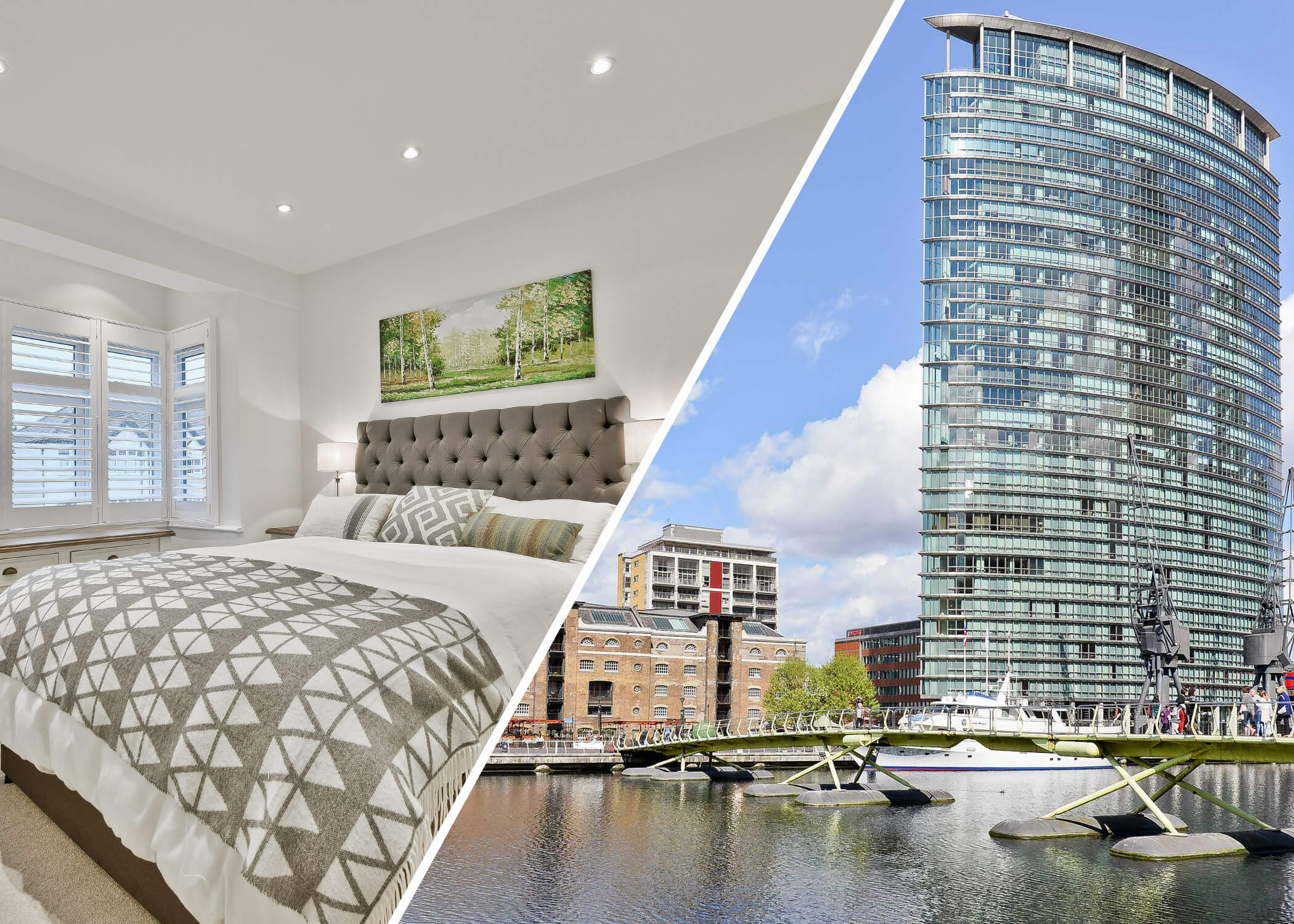 Interior & Exterior Photography
Our Interior real estate photography process
The successful sale of high-end real estate relies heavily on professional interior photography to draw in potential buyers and showcase everything the property offers. Space Photo regularly works with a number of well-known estate agencies, providing professional interior real estate photography for both residential and commercial property brochures and online marketing materials.
We are passionate about capturing the beauty of architecture and interior design of buildings and pride ourselves on helping estate agencies and private individuals showcase the character of their homes and commercial spaces. Our interior real estate photography is a valuable tool in enticing potential buyers to make an offer.
When we come to your property we will look around and figure out how to compose the room in order to present it in the most appealing way. As we shoot various rooms, we'll be considering the effects of ambient light caused by the position of your home, the time of year and the time of day. This allows us to ensure we are using the most appropriate equipment to photograph the inside of your property.
How does Space Photo conduct exterior real estate photography?
Contrary to the well-known saying, we all judge a book by its cover, especially when it comes to exterior real estate photography. Nothing piques the interest of potential buyers than an attractive, good looking and well-photographed building. Working regularly with well-known high street estate agencies, Space Photo understands exactly how to photograph the exterior of high-end real estate to maximise enquiries.
London is an exterior real estate photographer's paradise with a variety of buildings of every size, style, age and design. Whether you are selling a residential or commercial property, the Space Photo team will expertly capture the distinct character and feel of your property in a way that will appeal to potential buyers. Our skill and experience ensure we can make the most of any architectural style or design, highlighting the unique and brilliant aspects of any property's exterior, whilst remaining completely honest.
When we photograph the exterior of your property, we will take a look at it from a number of angles in order to assess which angle will show off your property to its full potential. We will work with the time of day, the weather and the position of the sun in order to ensure the building is shown in the best light.
Why choose Space Photo as your interior real estate photographers?
Based in Central London, the Space Photo team have accrued many years of experience photographing some of the most luxurious properties in the UK. We understand you are looking for nothing less than perfection, along with the highest levels of professionalism, attention to detail and efficiency. When you work with Space Photo, we guarantee:
Quick response and turnaround times
High quality images taken of every interior
Multiple angle shots of pre-agreed rooms
We will carefully remove any clutter before the shoot to make the most of any room (only per request)
Images will be provided in a format your estate agent can easily use online
To find out more about our interior real estate photography in Central London, do not hesitate to call us on 020 3287 6610 or email general@spacephoto.co.uk.